Florimène at the Court of Charles I

Home
The Degrees: Passage under the Seats
Previous Page
Return to Auditorium Tutorial

Page 4 of 4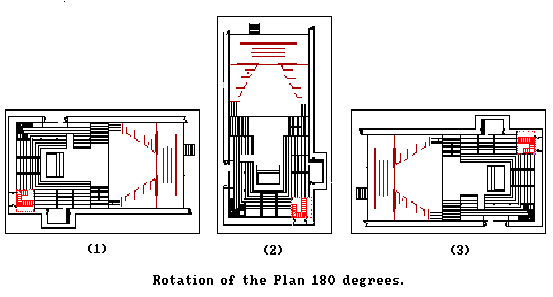 In this view we see the plan of Whitehall rotated 180 degrees, so that the pasted-in flap (bright red) is now at the top of the drawing in version (3).

Here we see the pasted-down flap in the upper right corner of the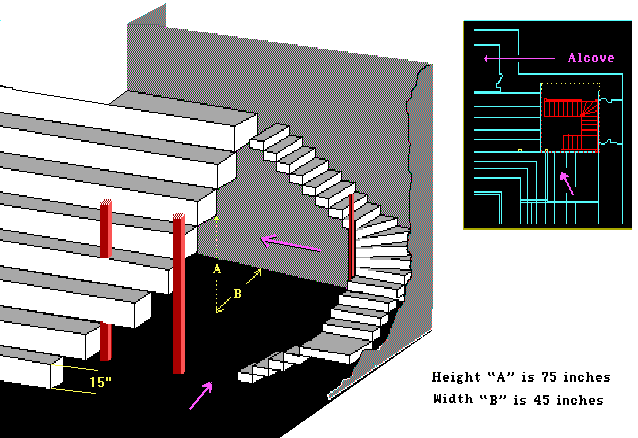 illustration, with the passage under the degrees illustrated three dimensionally. With a 15 inch rise -- about the most that one is able to negotiate comfortably, especially in a full-length gown -- it is clear from the dimensions that there is adequate head-room.

The figure here further illustrates the clearance, as well as the relationship between stairs and passage.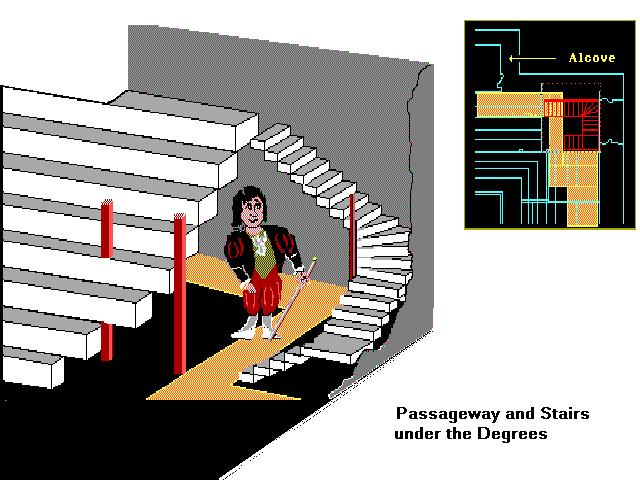 Page 4 of 4
---
Previous Page
Return to Auditorium Tutorial