Florimène at the Court of Charles I

Home
The Degrees: Seating for the Courtiers
Stairways to the Top
Next Page
Previous Page
Page 2 of 4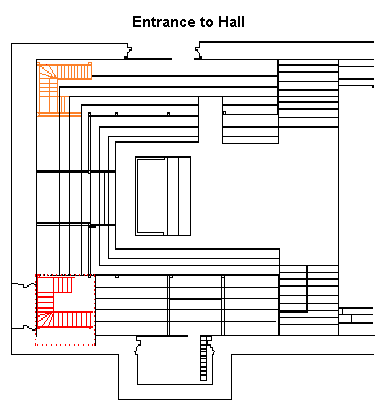 In reconstructing the arrangements for Florimène, we are confronted with a problem. At both the top and bottom of the plan, Inigo Jones has indicated a stairway, presumably from the passageway beneath the degrees to the upper part of the degrees.
The drafting of the stairs at the top of the plan is of poor quality, and it is quite difficult to determine from this section of the drawing how audience members got passed the stairs and continued beneath the degrees to the stairway in the lower lefthand corner, or to the straight stairway in lower center.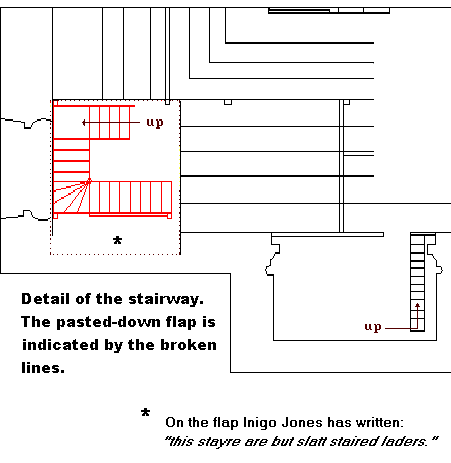 The stairway at the lower left corner of the plan is an addition, a bit of paper pasted down over the original.
Drawn with great care, this addition, indicated here by a dotted rectangle, enables us to develop the relationship between stairs and degrees and, incidently, to determine the height of the degrees.
Page 2 of 4
---
Next Page
Previous Page