Stairway to the Gallery Lobby
The stairway to the gallery is shown in dark blue. It provides no access to the second lobby, ending its ascent instead at the gallery lobby.

The second view is a section through the west wing, showing the relationship between the gallery stairs and the Main, Second and Gallery lobbies.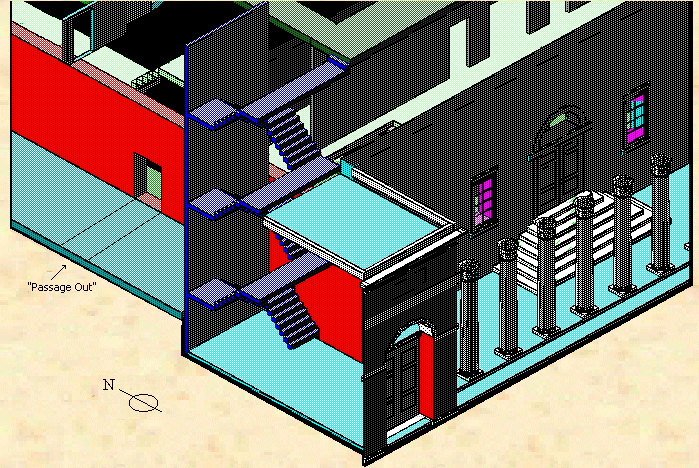 Sectional View of the Gallery Stairs